There are all kinds of farm animal Christmas ornaments available. Whether you like humorous, whimsical, or realistic, there is something here for you. We have cows, hens, roosters, pigs, goats, horses, cats, dogs, a turkey, and even the barn that they all live in!
Pigs lend themselves to whimsical interpretations in Christmas ornaments. The flying pigs are cute and would be a great gift for a farmer. Also great for decorating special Christmas packages.
A farm is not complete without at least one rooster to herald the break of day. Roosters are colorful and are used in wonderful designs in art and Christmas ornaments.
Goats are fun animals to have on a farm and they are very useful too. They give milk which can be made into cheese, plus the little goats are so darn cute!
Farm Animal Christmas Ornaments
A tree decorated with a farm theme would be very cute. Check below for the farm animal Christmas ornaments that appeal to you.
 Old World Christmas Sheep Ornament
 Old World Christmas Pygmy Goat Ornament
 Farm Animal Ornament – Mom & Baby Pig
 Mini Farm Animal Ornaments Set/6
 Old World Christmas Hen On Nest Ornament
 Old World Christmas Ornament – Tom Turkey
 Palomino – 2014 Hallmark Ornament
 Christopher Radko A Winters Tale Pony 2014
 Breyer Warmblood Beautiful Breeds Ornament
 Old World Christmas Calico Cat Glass
 Border Collie Miniature Dog Ornament
&
More Farm Animal Ornaments for Your Tree
Here is another of Christopher Radko's beautiful glass ornaments, a gorgeous red barn ornament. Done in the brilliant red and green colors of Christmas and accented with white snow. This ornament display stand can hold 18 ornaments.
 Farm Animal Ornament
 Farm Animal Ornament
 Old World Clydesdale Ornament
 Farm Animal Ornament
 Farm Animal Ornament
 Texas Longhorn Ornament
 Carved Wood Cow Ornament
 Holstein Cow Ornament
&
Red Barn Farm Ornaments
What beautiful ornaments with barn scenes! Those that live or have lived in farm country will appreciate these Christmas ornaments. They bring back a lot of memories for me. Zazzle has a 100% guarantee on everything they sell. If you don't love it, they'll return your money or exchange it for you. I've been very happy with everything I've purchased from Zazzle.
Red Barn Christmas Ornament

Red Barn in Autumn Christmas Ornaments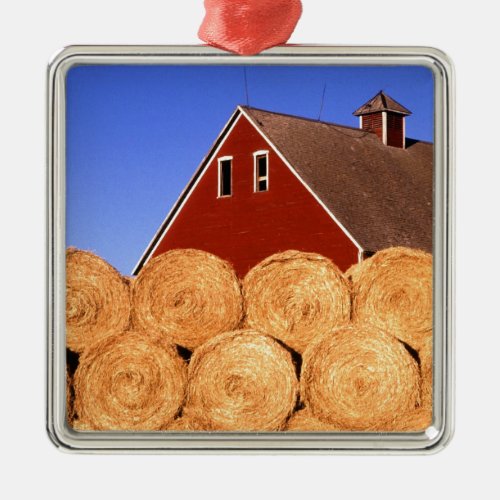 Red Barn Hay Bales Ornament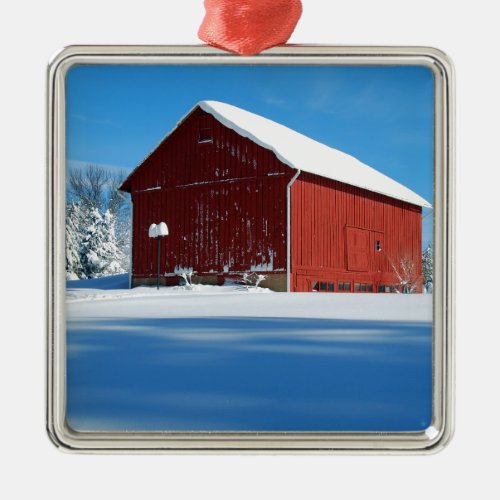 Red Barn Christmas Tree Ornaments

Red Barn Christmas Ornaments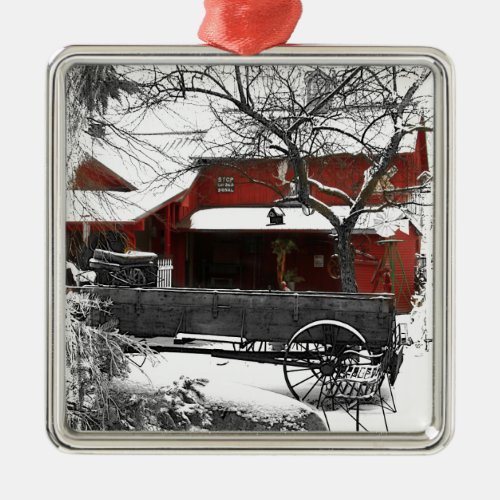 Old Fashioned Christmas Christmas Ornament

Trees for your Farm Animal Christmas Ornaments
Beautiful small Christmas trees for displaying your special collections of ornaments. These trees can be put on a table in any room of the house.
Vickerman Carmel Pine with Cones and 684 Tips Burlap Base, 30-Inch

National Tree CW7-306-20 Crestwood Spruce Small Tree with Silver Bristle, 2-Feet

National Tree Company 4-1/2-Feet Dunhill Fir Tree with 450 Clear Lights

Vickerman Frasier Fir Tree 90 Tips, 24-Inch by 16-Inch