Whether you're decorating for Christmas or for the 4th of July, U.S. Military and Patriotic Christmas Ornaments are a great way to add decorations to your home or office. While traditionally, ornaments are designed to hang from a Christmas tree, there is no law to say that you have to hang them there. In fact, ornaments can be hung from patios, windows, hooks inside or outside, car mirrors, and even your backpack if they are small enough. Smaller ornaments can even be used as pendants for a necklace. There is never a wrong time to show your patriotism for the gold old U.S.A. so pick up one of these great red, white and blue ornaments to honor your country now.
Red, White and Blue Patriotic Ornaments
We often associate the colors red, white and blue with summer holidays like Memorial Day, Labor Day and the 4th of July. However, you don't have to be a Army soldier to display these patriotic colors year round. Many of these ornaments can be used as mantel display pieces or combined into baskets for display or gifts. Use them as party favors at your next Independence Day picnic for friends and neighbors. You can find several styles of Americana ornaments below or click through for more options.
Americana 4th July Star
Fireman With American Flag
Pewter USMC Marine Corps
Patriotic Angel Ornament
I Stand For The Flag Kneel Cross
Kurt Adler Resin Patriotic Eagle
July 4th American Flag Christmas Ornaments
The American flag, also known as the Stars and Stripes, is the most basic symbol of the United States of America. All of these ornament shown below feature the flag and can easily be used at any occasion that is patriotic.  These make great giveaways at corporate events or family reunions.
Patriotic Christmas Ornament
Old World Christmas American Flag
Patriotic Ball Ornaments
Hand Painted Glass Mount Rushmore
Americana Heart Shaped American Flag Ornament
American Flag Ornament
Uncle Sam Patriotic Xmas Ornaments
Uncle Sam is a more old-fashioned symbol of the U.S., used in many old recruiting posters for armed troops. He is a fun symbol to use on July 4th or to hang from your red, white and blue decorated Christmas tree. Many of these ornaments have a vintage feel to them which works well on a traditionally decorated tree.
4″ USA Uncle Sam Santa in a Car Glass Christmas Ornament
Old World Christmas Uncle Sam'S Hat Glass Blown Ornament
Lenox UNCLE SAM with American Flag 2017
Inge-Glas Patriotic Uncle Sam, I Want You, Red White Blue
Kurt Adler GD4171 80mm Grateful Dead Glass Ball
Honor Our Military Christmas Ornaments
It's impossible to be patriotic without honoring our hardworking and dedicated men and women in uniform who often sacrifice their lives to serve the United States. These patriotic Xmas ornaments shown below are great choices to honor both living and deceased members of the U.S. military. The ornaments shown here are a representation of what is available. If you click through, you can view even more options.
Kurt Adler U.S. Army Boot
In Loving Memory USA Flag Pewter
Personalized Proud to Serve Armed Forces
Kurt Adler U.S. Marine Corps Cap Christmas Ornament
US Navy Service Uniform Cap Sign Resin Stone Christmas Ornament
Air Force Picture Frame Personalized Christmas Tree Ornament
Stars and Stripes Independence Day Ornaments
Zazzle offers several types of Christmas ornaments which can be personalized for gifts or to honor those who serve in the armed forces. This first group is more general patriotic ornaments which show love of country and the national colors of red, white and blue. Many of these designs are available in several ornament styles which range in pricing. Customization is free, and you can get a discount for buying larger quantities. If you are planning a corporate July 4th event, you can design your own with patriotic colors or symbols and your own corporate logo.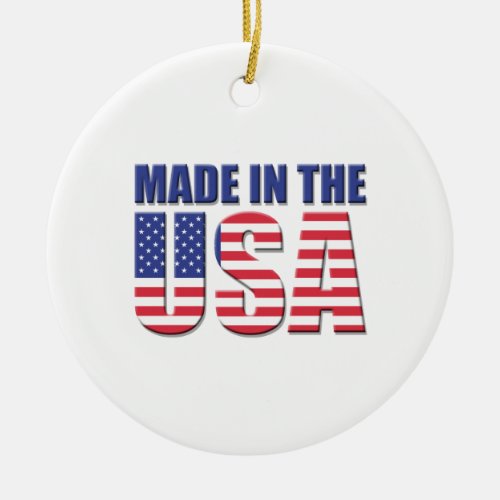 Made In The USA Ceramic Ornament

I Love USA Ceramic Ornament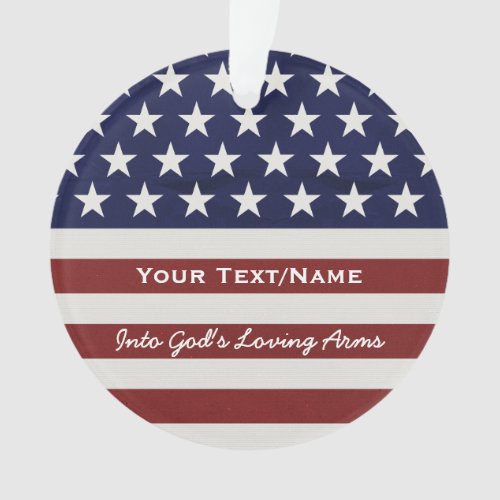 American USA Flag Patriotic July 4th In Memory Ornament

Vintage USA American Flag Ceramic Ornament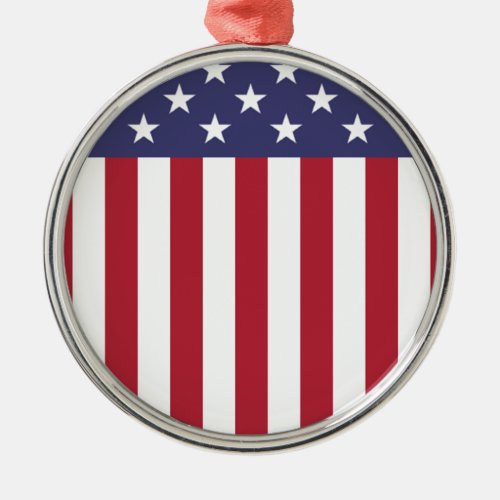 American Flag – United States of America Metal Ornament

Patriotic Star Border Ceramic Ornament

Proud to Be a Veteran Christmas Ornaments
Veterans should be proud of who they are and we can honor them with these lovely patriotic ornaments throughout the year. These can become cherished family history to be handed down to children and grandchildren. This is a great way to show your pride and love in your family or friend who has served, and teach the future generations about their family history. These can all be customized with a name or date and rank. Or you can include a prayer or saying. Not all of these ornaments are two-side, so click through for all personalization options.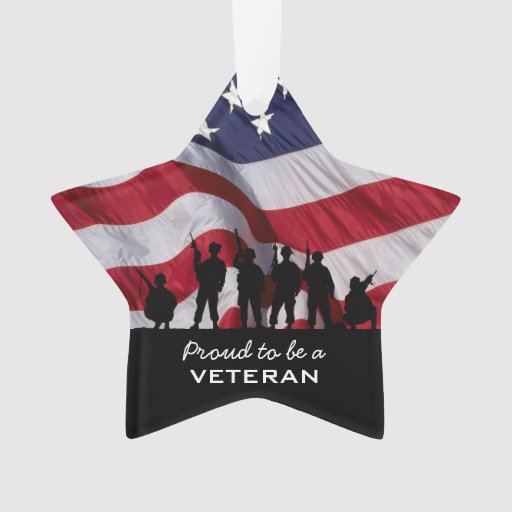 Proud to be a Veteran – Soldiers silhouette Ornament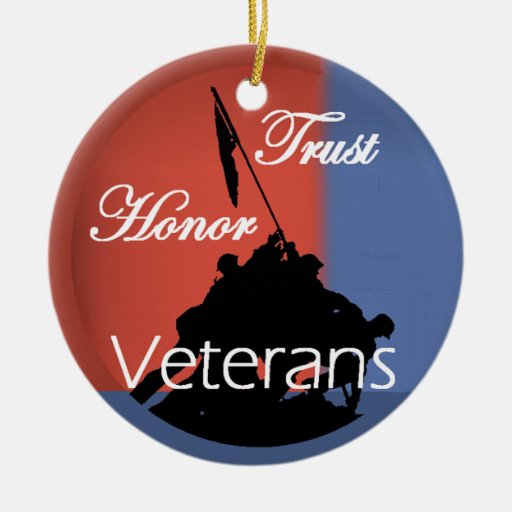 Honor Veterans Ornament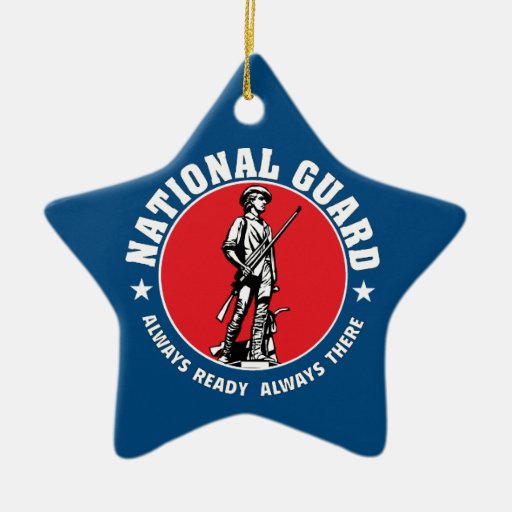 Army National Guard Historic Logo Ceramic Ornament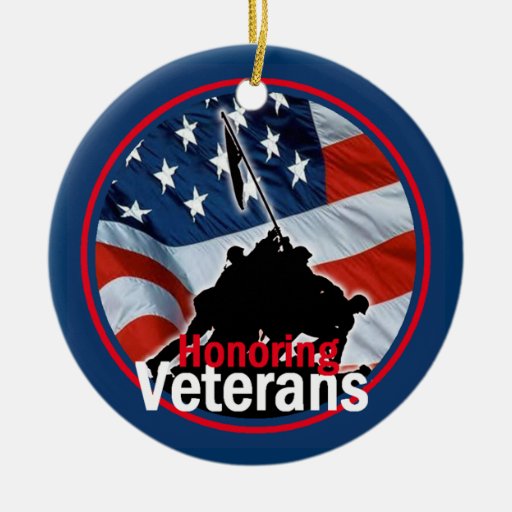 Honoring Veterans Ornament

U.S.Coast Guard Veteran Snowflake Ornament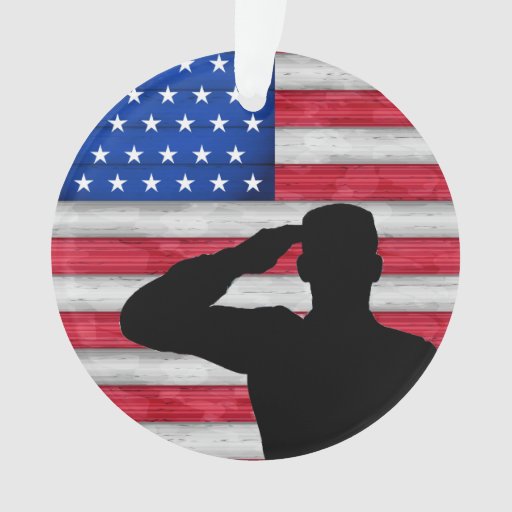 Soldier and American Flag – Appreciation Ornament