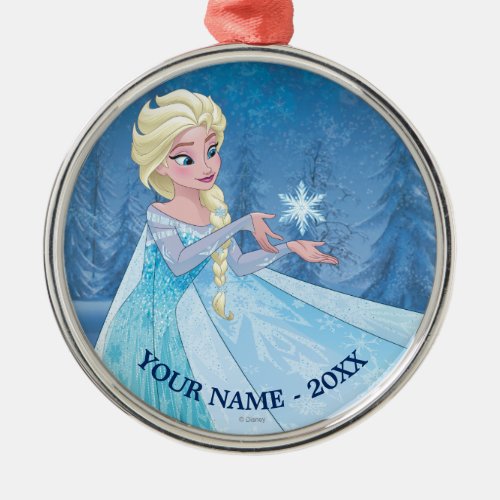 Elsa – Let it Go! Christmas Tree Ornaments

If you have a little daughter or granddaughter (as we do) who loves the Disney movie, Frozen, you might want to consider some Disney Frozen Christmas tree ornaments this year. Little girls love this movie! They like to dress up as Anna or Elsa, they like to sing the songs, and they will love the ornaments on their Christmas tree!
These are wonderful keepsake ornaments that will be treasured from year to year.  This set contains depictions of Elsa, the Queen of Arendelle.  She's wearing her beautiful icy blue gown in her icy blue winter wonderland.
Can you imagine the delight of your Frozen fan when she sees these ornaments on her Christmas tree?  These are great gifts for those who collect the Disney princesses or for those who are Frozen fans.
Disney Frozen Christmas Tree Ornaments
You can customize the Frozen ornaments with a name, date, or anything else you would like.  There are different font styles available for you to choose from.
These premium ornaments from Zazzle are elegantly fashioned from metal and tied with a lovely red ribbon for easy display. They are UV Resistant and waterproof and may be personalized or customized.
The diameter is 2.125 inches
Pick up some glittery white snowflakes or some blue pine cone ornaments found at the bottom of this page to complete your Frozen themed tree.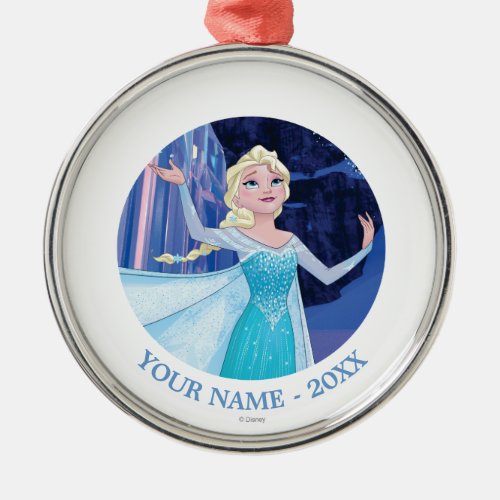 Elsa – Sparkling, Elegant Ice Ornament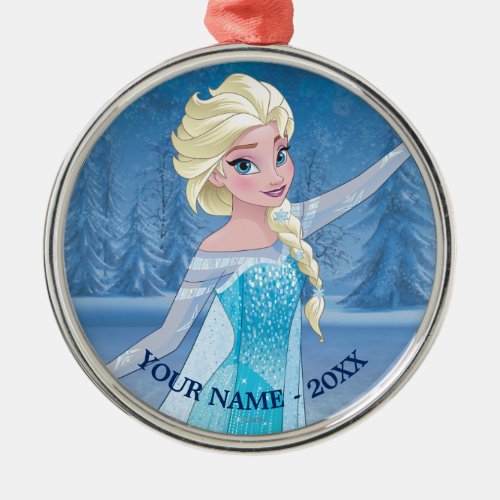 Elsa – Winter Magic Christmas Tree Ornaments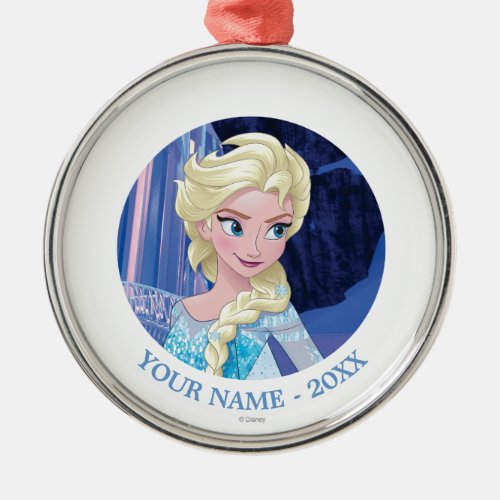 Elsa – Eternal Winter Christmas Tree Ornaments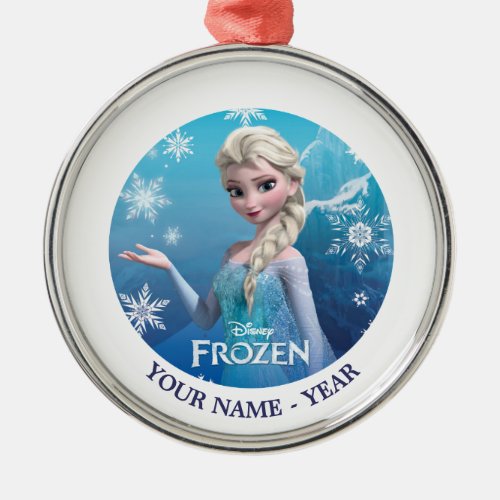 Elsa the Snow Queen Personalized Christmas Tree Ornament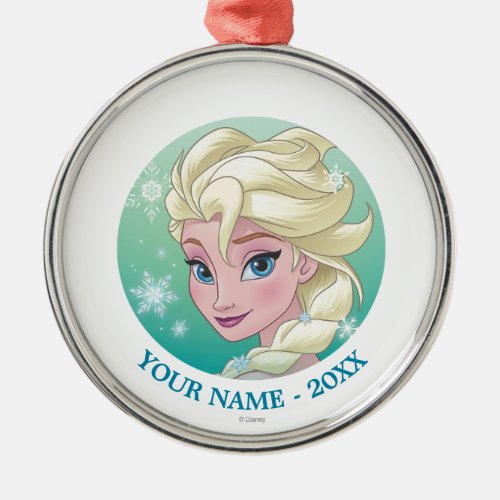 Elsa – Winter Magic Christmas Tree Ornament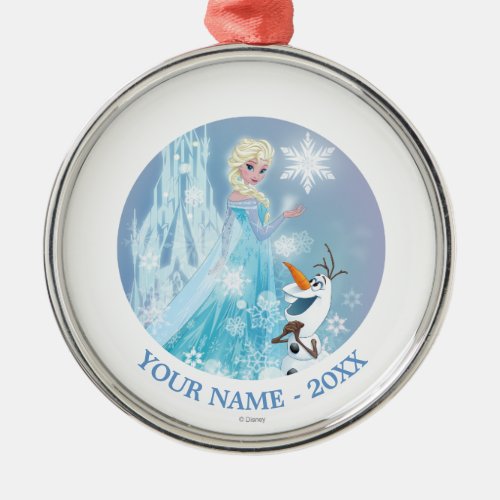 Elsa and Olaf – Icy Glow Christmas Tree Ornament

Premium Ornaments with Anna, Kristoff, and Olaf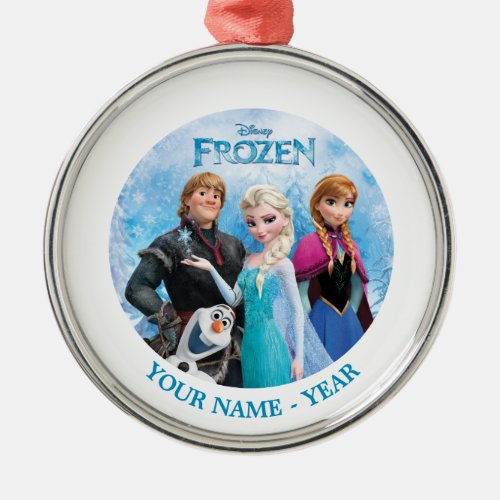 Frozen Group Personalized Christmas Ornament

Here are more premium ornaments from Zazzle featuring the cast of the Disney Frozen movie. Here are Anna, Olaf, and Kristoff, as well as Elsa.  Choose your favorite character or get several if you can't decide!  There's a group portrait of the cast as well as Anna alone.
The ones with the two royal sisters are popular as are the ones with Olaf, the snowman who loves summer.
There are several different variations with some variations in colors as well, so everyone should be able to find a great Frozen ornament to love.
Work one of these ornaments into the bow on a Christmas gift package for a beautiful presentation and a delightful little bonus gift.
Pick up a small Christmas tree and do a dedicated Frozen tree or choose a few special ornaments and display them on an ornament stand.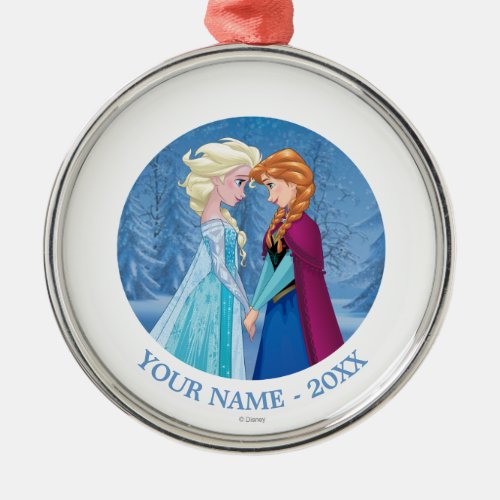 Elsa and Anna – Together Forever Ornaments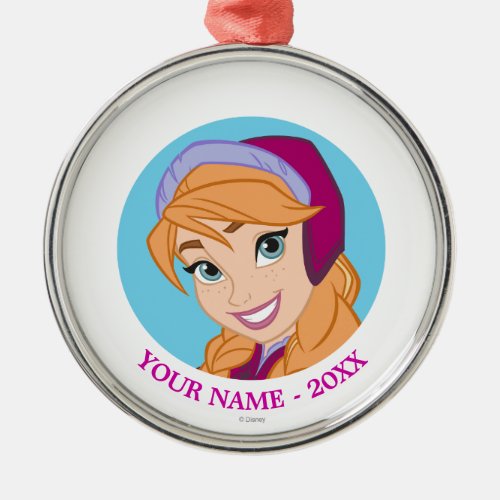 Anna – Strong Heart Christmas Ornament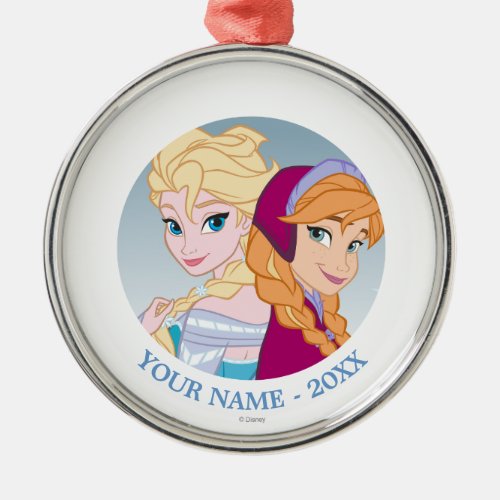 Elsa and Anna- Follow Your Heart Ornaments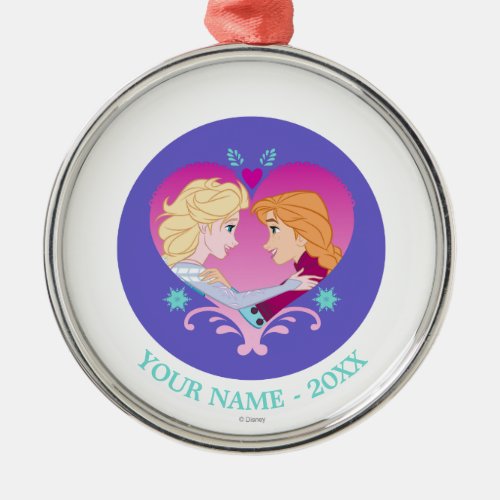 Elsa and Anna – Strong Bond Christmas Ornament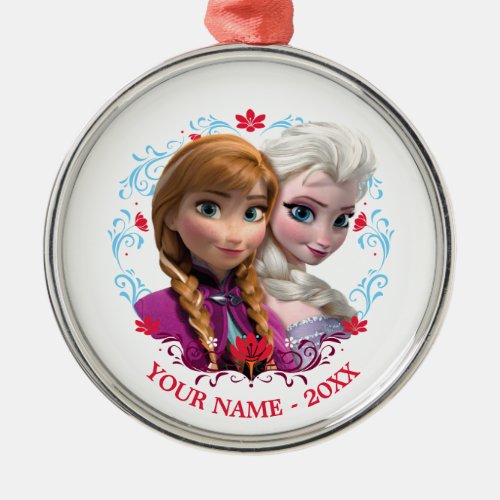 Strong Bond, Strong Heart Personalized Ornaments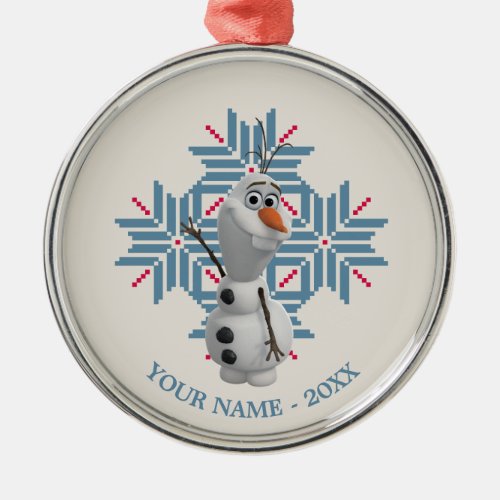 Olaf Blue Snowflake Personalized Christmas Tree Ornaments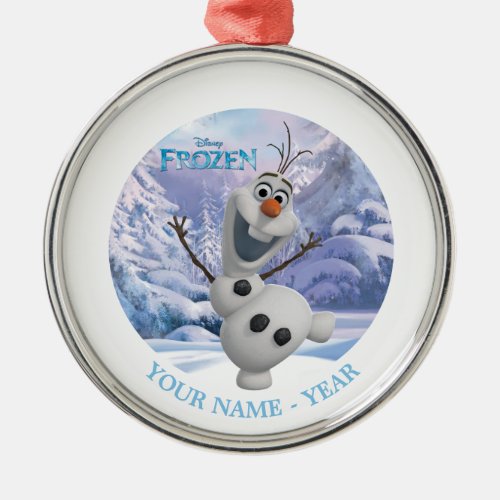 Olaf Personalized Christmas Ornament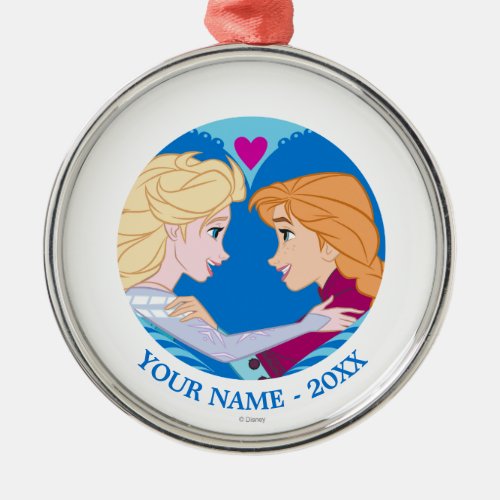 Elsa and Anna – Strong Bond, Strong Heart Christmas Ornaments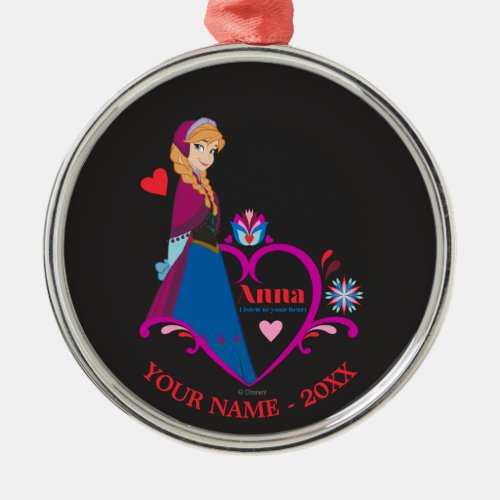 Anna – Listen to Your Heart Christmas Tree Ornament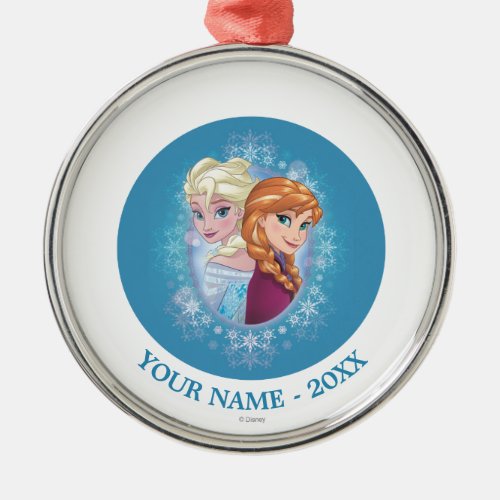 Queen Elsa and Princess Anna Ornaments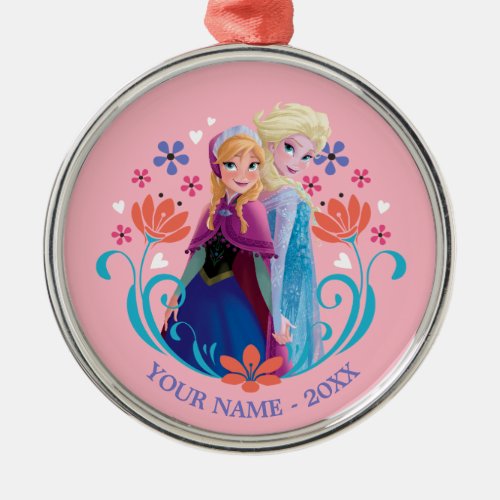 Anna and Elsa Sisters Forever Personalized Christmas Tree Ornaments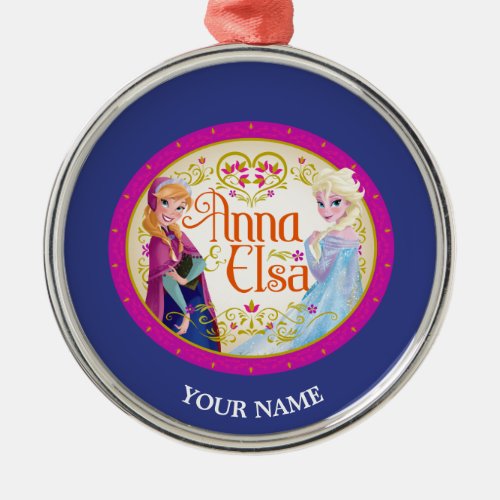 Anna and Elsa Personalized Christmas Ornament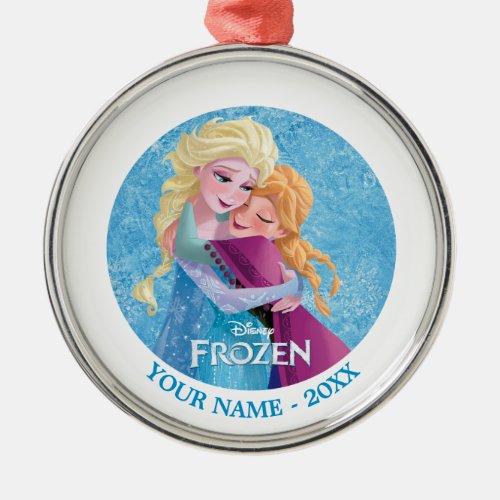 Anna and Elsa Hugging Personalized Ornaments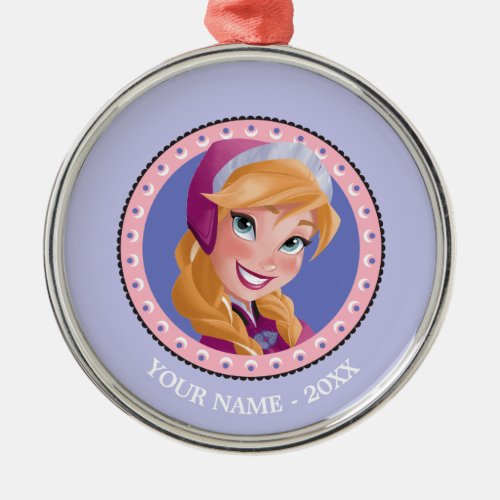 Princess Anna Personalized Christmas Tree Ornament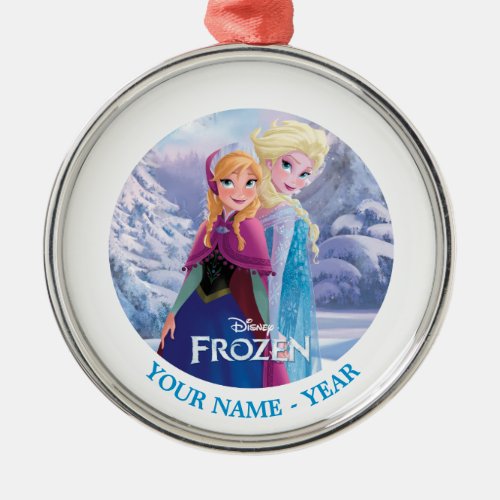 Sisters Personalized Christmas Tree Ornament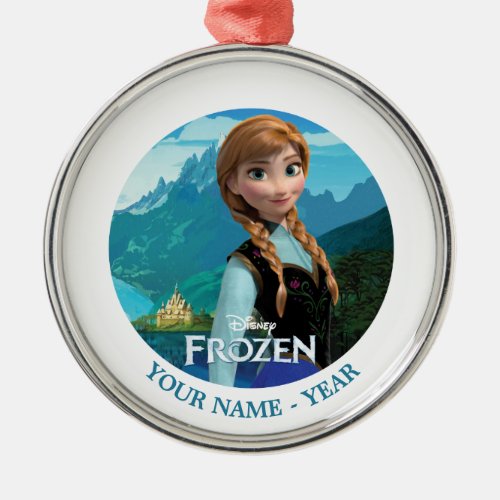 Anna Personalized Ornaments

More Disney Frozen Christmas Ornaments
Like so many other Disney films, Frozen is adapted from a Hans Christian Anderson story, in this case, The Snow Queen. Disney has a way of making these stories fun and appealing to a wide audience of children and even adults as well.
These ornaments are from Zazzle, a great print-on-demand company.  You can order from Zazzle with confidence because "We promise 100% satisfaction. If you don't absolutely love it, we'll take it back!"  I've ordered several things from Zazzle and have always been very pleased with their quality and their service.
Snowflake Ornaments for a Frozen Themed Tree
If you decide to decorate a tree dedicated to a Frozen theme, snowflake ornaments are the perfect thing to mix in.  There are other great decorating suggestions further down the page.
 Swarovski 2013 Annual Edition
 Swarovski 25th Anniversary Ornament
 Lenox 2014 Snow Fantasies
 Glitter Snowflake
 Turquoise Blue Glitter Snowflake
 Hallmark Porcelain with Rhinestones
 Kurt Adler Set of Snowflake Ornaments
 6 Handmade Snowflake
 Kurt Adler Snowflakes
&
More Frozen Themed Decorations
There are lots of great decorations you could use for a Frozen themed Christmas tree, including beautiful blue garlands, blue candy canes, icicle ornaments, and pine cones. Give your Frozen tree a glittering tree skirt and top it off with a lovely snowflake tree topper.  All of these items will provide a beautiful complement to your Disney Frozen Christmas tree ornaments.
 Blue Garland Silver Snowflakes
 Blueberry Candy Canes
 12 FANCY GLASS ICICLE
 Ornaments – Clear Icicle
 Glitter Frosted Pine Cone
 Scroll Embroidery and Sequin Treeskirt
 Glitter Topper With Snowflake
&
Small Artificial Christmas Trees
Beautiful small Christmas trees for displaying your special collections of ornaments. These trees can be put on a table in any room of the house. Small trees would be charming Christmas decor for displaying your Disney Frozen Christmas tree ornaments.
2′ Ft Mini Charlie Pine Premium Holiday Christmas Tree – Unlit
Vickerman Carmel Pine with Cones and 684 Tips Burlap Base, 30-Inch
National Tree CW7-306-20 Crestwood Spruce Small Tree with Silver Bristle, 2-Feet
National Tree Company 4-1/2-Feet Dunhill Fir Tree with 450 Clear Lights
Vickerman Frasier Fir Tree 90 Tips, 24-Inch by 16-Inch
3′ Snow White Pine Artificial Christmas Tree – Unlit